---
Upcoming Events

---

---

---

Home & School Club Calendar

Newsworthy

---

---

---

Our annual Authors' Day is coming up on

Thursday, March 29

- this year we are pleased to welcome authors

Deborah Hopkinson

and

Bruce Hale

!

​Families are welcome to purchase personalized and signed books from our visiting authors. The online book sale will run February 12th - March 2nd.

Click here to pre-order your books now!
---
---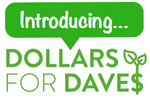 DOLLARS FOR DAVES
is our newly-named fundraising campaign. It was formerly known as ONE and DONE. We know you typically write more than one check during the school year so we wanted to make the change. The money we raise goes directly back to
DAVES AVENUE
for a number of
special programs and services. Check out the
DOLLARS FOR DAVES
informational page on our site to see where your money goes and to donate today.
---
---
FourLeaf is our online school directory, brought to you by the Home & School Club and the Los Gatos Education Foundation. Click on
this link to register
with FourLeaf or activate your existing account. Access to the entire school directory is only available to families that have donated to the H&SC through our
DOLLARS FOR DAVES
program -
donate today
! After you have registered and completed your DOLLARS FOR DAVES donation, you will receive an email confirming your access. Questions or concerns? Click
here to email
our H&SC directory chairperson.
---
---
Education & Funding
Do you ever wonder where those fundraising dollars go? Fundraising is a key component to both our school and our community. Check out all the ways your contributions make our school and community what it is today.
LGUSD Sustainable Plan for Education Technology

-

The Los Gatos Union School District Educational Technology Plan (ETP) is not about a device, a website, a software solution nor the bandwidth necessary to deliver any of this to our students. The purpose is to deliver the teaching and learning goals articulated in the District's Strategic Vision, and the ETP is about how technology is critical in achieving these goals. Read more...

---

---

Have you ever wondered how how California's investment in public education compare with that of other states? How has that investment changed over time? How does the level of spending look when compared with datasets like a state's per-capita income, teacher salaries and students-per-teacher? And what's the correlation, if any, between state spending on education and student test scores? Take a look at this great

Motion Chart

to find out.

---

DOLLARS FOR DAVES at Work!
We need YOUR help to ensure that we can continue to support valued programs and services that enrich our children year after year.

The Daves Avenue Home & School Club raises funds for the following programs:

✓Academics – Literacy/Reading, Science and Physical Education
✓Technology and Technology Supplies
✓Student Enrichment and Supplies - Student Supplies, Project Cornerstone, Assemblies, etc.
✓Student Events – Author's Day, Family Fun Night and the Carnival

---

The are 3 Levels of DOLLARS FOR DAVES Membership:

★ Benefactor - $800+ per child
★ Supporter - $450-799 per child
★ Contributor - up to $449 per child

​Learn more about the New DOLLARS FOR DAVES Program

here

.
---
​Community Sponsorship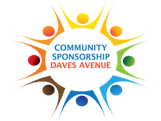 Calling All Local Business Owners!
Are you looking for a way to receive YEAR-ROUND robust advertising, WHILE enriching program and materials at Daves Avenue Elementary? Well, look no further! We have you covered with our ANNUAL COMMUNITY SPONSORSHIP PROGRAM! With this program at Daves, you donate ONCE, and receive advertising throughout the school year at Home and School Club events. Not only that, but your contribution is fully tax deductible, and will enhance educational opportunities at Daves Avenue. With four different levels to choose from - there is a little something for everyone!
We are currently looking for participants in our 2017-18 Annual Community Sponsorship Program (ACSP).
For more information,
click here
, or contact our
ACSP Chairs
.
---
---