CASA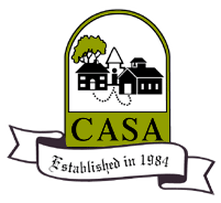 CASA was formed in 1984 as Community Against Substance Abuse by a small group of parents in response to a growing concern over the use of drugs by teenagers and the associated harm. CASA has grown into a respected and effective volunteer organization that draws extensive resources from the community including parents, students, merchants, town government officials, school administrators, police, and health care professionals. The Board usually had 20-30 members representing a diverse cross section of our community. In 1991, CASA was named the "Best Community Organization" in Los Gatos by the local Weekly Times paper.
It is CASA's mission to encourage and support young people in substance-free decisions. Education is an important part of this process. CASA encouraged the implementation of Quest's Skills for Adolescence at Fisher for 8th graders. CASA was responsible for researching and raising funds for the curriculum, materials, and teacher training for "Here's Looking at You, 2000" a self esteem/substance abuse course in five elementary schools. Each year, CASA brings speakers to our schools and community including David Toma, Jack Canfield, Michael Pritchard, and Tom Flick, all providing positive drug-free messages, self esteem, and goal setting skills. CASA sent students and adults to important conferences such as PRIDE (Parents Resource Institute for Drug Education,) the largest conference of its kind in the world, CADFY (California for Drug-free Youth,) and Teenwork. Handbooks have been produced and a monthly newsletter, the CASA Column, was distributed to 2500 households.
To learn more, please
click here.