2020-2021 Open Chair Positions
Due to the COVID-19 pandemic and starting off the 2020-2021 school year with remote instruction, we are unable to say at this time which Chair positions will be needed for the school year. However, we always want and need parent involvement with our programs and events! If you are interested in any of the openings described below, or would like to help in any way, please email Emma Garner, our H&SC Vice President.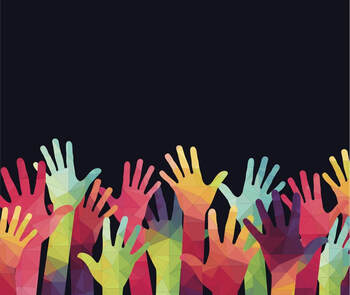 The following positions may be needed for the 2020-2021 school year. We need your involvement to continue our exciting Events and Programs.
Positions in
red
are especially friendly for working parents who would still like to volunteer their time. They offer more flexibility, or can mostly be done from home. If you would like more information, or see an opportunity you are interested in, please contact our H&SC Vice President
Emma Garner
.
​
​
Communications Assistant
The Communications Assistant works with the Communications Officer to update the H&SC website, edit and create online forms, create and send Constant Contact emails and make Facebook posts. It is preferable that the communications assistant can eventually transition to serving as the Communications Member of the H&SC Board. All work can be done flexibly from home.
Science Fair Co-Chair
Sparking the curiosity in all of our kids! You will work with your committee to promote and plan all of the logistics of the Daves Avenue Science Fair. From sign-ups to take-down. This is a great way to teach that learning can be fun! The fair typically occurs in Spring.
Staff Appreciation Chair and Co-Chair
Coordinate the Home & School Club efforts to show our appreciation to everyone that helps make Daves Avenue a wonderful place to learn.
Activities include: 1. Staff birthdays (make sure that the Room Parents know when their teacher's birthday is coming up or for the non-teaching staff, track their birthdays and do something special for them.) 2. Appreciation Days: Teacher Appreciation Day (make sure Room Parents remember this day.
Suggest possible ideas to show appreciation from the students) and Administrative Professional's Day (do something special on behalf of the H&SC). 3. Appreciation Luncheons – There are generally two of these, o
ne in December and one in May.
Coordinate with the hospitality team to provide a fun luncheon.
Yearbook Chair and Co-Chair
​
Our school yearbook!
Harness your creativity! Plan, design, and implement our hardbound, full-color yearbook. You will work with parents and teachers to take the book from concept to reality. This job involves attending meetings, working with the on-line yearbook program, taking photos, designing the cover and pages and helping the yearbook class reps produce their pages as needed.