Membership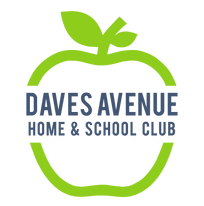 H&SC membership is available only to parents or guardians of students attending Daves Avenue School, and to teachers and staff members of Daves Avenue School. One membership per family, entitles the members to:
Discuss and vote on issues brought to the attention of the membership during regular Club meetings;
Vote on Club Officers/Directors; and
Approve annual budget;
Club membership is over 325. Our programs serve over 550 students. Home & School Club programs are primarily funded by
DOLLARS for DAVES
donations
and the
Cool Cat Auction
and are run by our parent volunteers and teachers. Dedication and commitment of our parent community ensures the success of these events.
It's firmly believed that parents are much more willing to support our school and give their time, talent and resources when they feel connected. For this reason, we also sponsor special events that are not fundraisers. Rather, they are community-building events where the entire family can come and just have a good time. Family Movie Night, Bingo Night and the Carnival are examples of events hosted every year.
​
Please join and get involved!! Your
DOLLARS for DAVES
donation includes your H&SC membership.
HSC Meeting Minutes