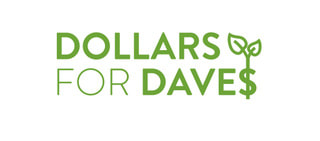 We're requesting a donation of $400/child
which
includes a yearbook for each child
.
All donations are appreciated and include H&SC membership.
Thank you for making a valued, tax-deductible contribution for the 2019-2020 school year.
Your dollars are hard at work supporting the following programs:
---
ACADEMICS:
Classroom Grants, Professional Development, Field Trips** (including buses for ALL trips)
TECHNOLOGY:
A Ratio of 1:1 computers for our 3rd, 4th & 5th grade classrooms, iPads for our Kindergarten, 1st and 2nd grade classrooms.
STUDENT ENRICHMENT:
Back to School Supplies, Assemblies, Classroom Supplies, Project Cornerstone, FunVisors, Safe Routes to School, Champions of Math, Science Fair, Green Team, Authors' Day, CASA, Clay Projects, Positive Play Recess Program & more
COMMUNITY BUILDING:
Ice Cream Social, Family Movie Night, Mom's Night Out, Carnival, Bingo Night, 5th Grade Party, & more
​
**Excludes 5th grade Science Camp
---
The H&SC plans to spend $455 per student in 2019-2020. Please help us support our school.
A contribution of any size helps make a meaningful difference. Every dollar counts!
​
What's New for 2019-2020?
"Collab Labs": With this adaptable space, our teachers and students can modify their environment to best fit them. We will pilot two rooms on campus. (More info to come!)
Technology upgrades: Three grades will receive needed Chromebook or iPad upgrades.
Boost the inclusive and positive play program: The now famous, Coach Rance, will continue to support positive play. And this year, we will bring on a second coach to reach even more kids.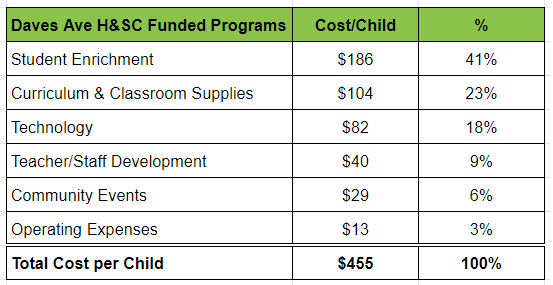 The requested donation is $400/child
which
includes a yearbook for each child
.
All donations are appreciated and include H&SC membership.