ONE AND DONE FUNDRAISING 2016-2017
YOUR Dollars at Work! ONE and DONE Spend per Student
Ever wonder why the ask for ONE and DONE is $400 per child…because the Daves Avenue Home & School Club plans to spend OVER $400 on each and every student THIS year. We need YOUR help to ensure that we can continue to support valued programs and services that enrich our children year after year.

Ready to donate? There are a couple of ways to do so: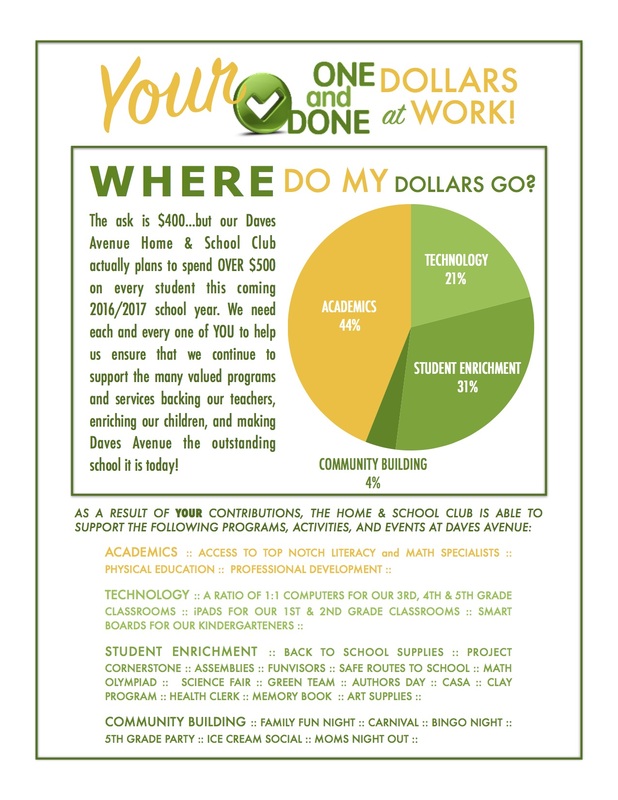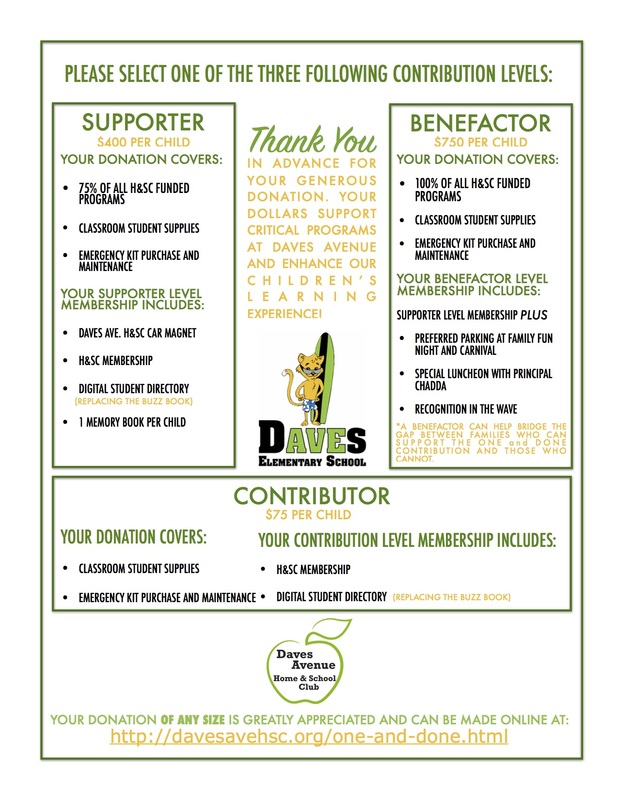 THANK YOU in advance for your generous contribution. YOUR dollars support critical programs at Daves Avenue and enhance our children's learning experience!