Parenting Continuum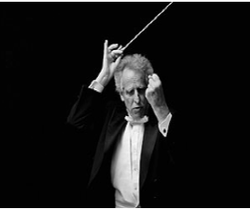 Awaken the Possibilities in your Family Benjamin Zander
____________________________________________________________
Monday, October 7th, 2013

7:00pm – 9:00pm
Los Gatos High School Auditorium For Parents of Grades K-12
~ Admission is Free ~

Learn how to:
Keep the avenues of communication open and flowing


Speak the language of the heart


Create possibility in every aspect of your lives



World famous conductor of the Boston Philharmonic, Benjamin Zander, uses the metaphor of the orchestra and a lifetime of experience conducting, coaching, and teaching musicians to work his magic to overcome barriers and offers a radical shift in perception. Through stories, music and concepts,his presentation offers a startling new perspective for families. His partner, RosamundZander and he have collaborated on a best seller, "The Art of Possibility" which has been translated into 15 languages. For more information, please visitwww.benjaminzander.com. You may enjoy this video: http://www.youtube.com/watch?v=qTKEBygQic0 and discover more about him on TED.

For more information about this or other Parenting Continuum events, please contact Marina Barnes at marina@marinabarnes.net. For current programs, updates, and resources on parenting, please visit: www.parentingcontinuum.organd follow us on Facebook: https://www.facebook.com/parentingcontinuum.


---